Please complete the form below and we will respond to you shortly
Renew your resolve towards a healthier lifestyle through
YOGA, FITNESS and HEALTHY NUTRITION
In a stunning, serene location overlooking the beach and the Indian Ocean
3 NIGHTS FULL BOARD PACKAGE – KSH 40,000 per person includes:
Healthy vegetarian full board menu including a Swahili or Continental breakfast everyday
Unlimited participation in daily Yoga and Fitness sessions
A choice of health juices after each Yoga or Fitness session
Afternoon breakout sessions with Tina to delve deeper into the origins of yoga and the meaning of significant Asanas
One 30 minute massage at our 5enses Massage Studio
One evening tapas sundowner
Based on single room occupancy sharing a spacious 2 or 3 bedroom suite which include a lounge, dining area, terrace, free satellite TV and free WiFi.
---
*Offer subject to availability. Terms and Conditions apply. Offer based on shared accommodation in 2 or 3 bedroom suites. Offer cannot be combined with any other offers or specials.
Friday 23rd June

5:00pm - 6:00pm Welcome Session

7:30pm Dinner
Saturday 24th June

6:00am - 7:00am
Ashtanga Yoga -Tina
Beach Run 5km & Stretching - Thule

7:15am - 8:00am
Beginners Yoga Tina

8:15am - 10:00am
Breakfast

10:00am - 11:00am
Aqua Aerobics
Thule


4:00pm - 4:45pm
Breakout Session
Tina

5:00pm - 6:00pm
Pump
Thule

6:00pm - 7:00pm
Yoga Breathing &
Meditation
Tina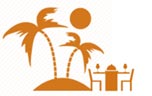 7:30pm
Sundowners, Tapas & Dinner
Sunday 25th June

6:00am - 7:00am
Ashtanga Yoga -Tina

7:15am - 8:00am
Beginners Yoga Tina
Indoor Gym Circuit – Thule

8:15am - 10:00am
Breakfast

10am - 11:00am
Outdoor Fitness Circuit
Thule


4:00pm - 4:45pm
Breakout Session
Tina

5:00pm - 6:00pm
Core Strength
Thule

6:00pm - 7:00pm
Yoga Breathing &
Meditation-Thule

Monday 26th June

6:00am - 7:00am
Ashtanga Yoga -Tina
Beach Run 5km & Stretching - Thule

7:15am - 8:00am
Beginners Yoga
Tina

8:15am - 10:00am
Breakfast

10:00am - 11:00am
Goodbye & Thank You Session